I was on Amazon ordering a birthday gift for a friend, and I splurged (as you do). I justify this action by the fact that I didn't get one single bit of knitting swag for Christmas. Anyway, I decided that I needed Elsebeth Lavold's Viking Patterns for Knitting. Not only does that book fuel my love for all things medieval and older, it also has wonderful historical context, amazing patterns and charts, and it has prompted me to get over my irrational fear of charts. As a result, I knit up two of the knotwork charts just to get the hang of reading them.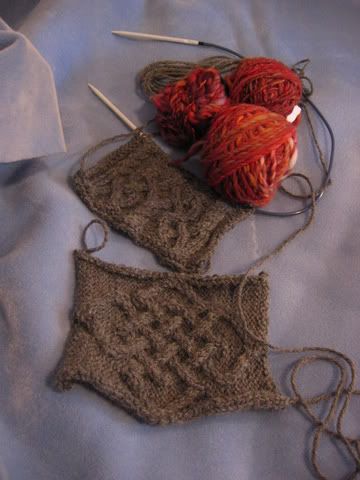 We have, from bottom to top, knit in leftover Wool-Ease from the Newsboy cap, the happiness sign woven through a ring, the S-Hitch from Ardre with Cables, and also a bit of spinning (not done yesterday but I wanted to post it and I had the camera out) done on a Babe spindle from gorgeous Hello Yarn merino top.

And the cat found the picture pile to look mighty comfy: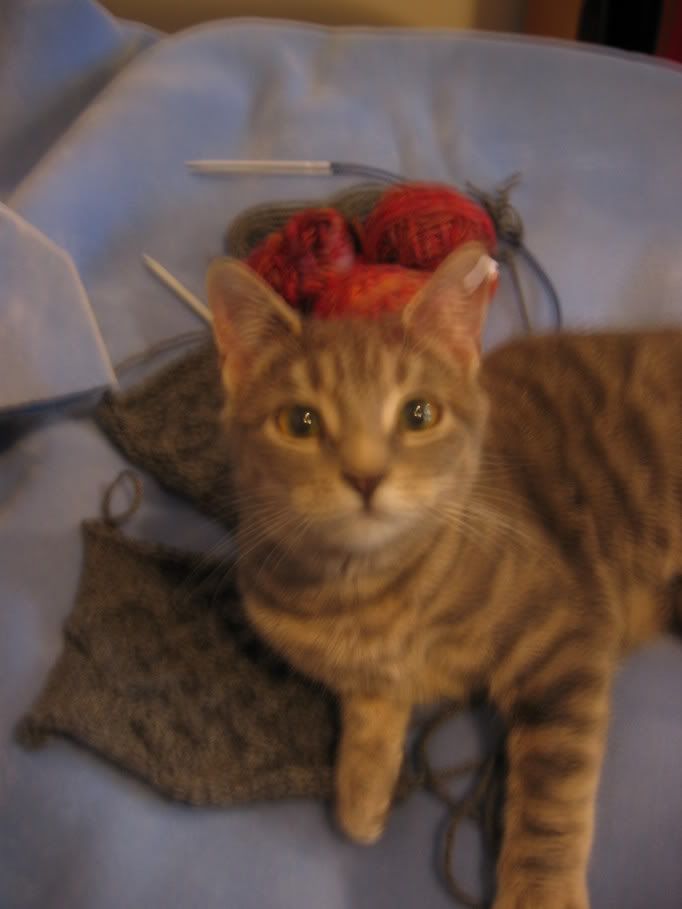 Anyway, all of this knitting and such was to give me impetus and courage to start a new project. I have decided on Vigdis, from Viking Patterns. Now I have to decide on a yarn. It was knit in Rowan Chunky Tweed, but I doubt that said yarn is within my budget. Any suggestions for a cheaper, similar yarn that would also make the cables pop?