Last night I got home from Rhinebeck with the best intention of watching some baseball and talking to some people, but when we got home at 10:00, I sat on the couch and wrapped in a blanket and was asleep in about 45 seconds. Not exaggerating.

Today, I managed to get to my target wordcount, and then spent the rest of the day playing with my new toys. I have pictures. Let me show them to you.

One of my favorite things about Rhinebeck? Maple sugar cotton candy. Can you pick which is the candy and which is the wool? It is so good.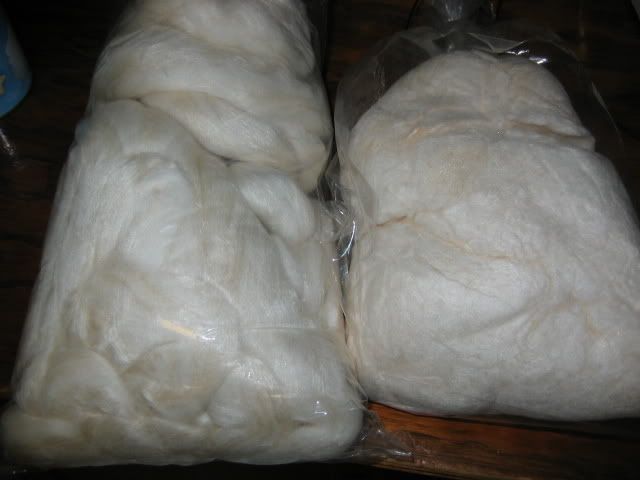 And I spent too much:
Handcards.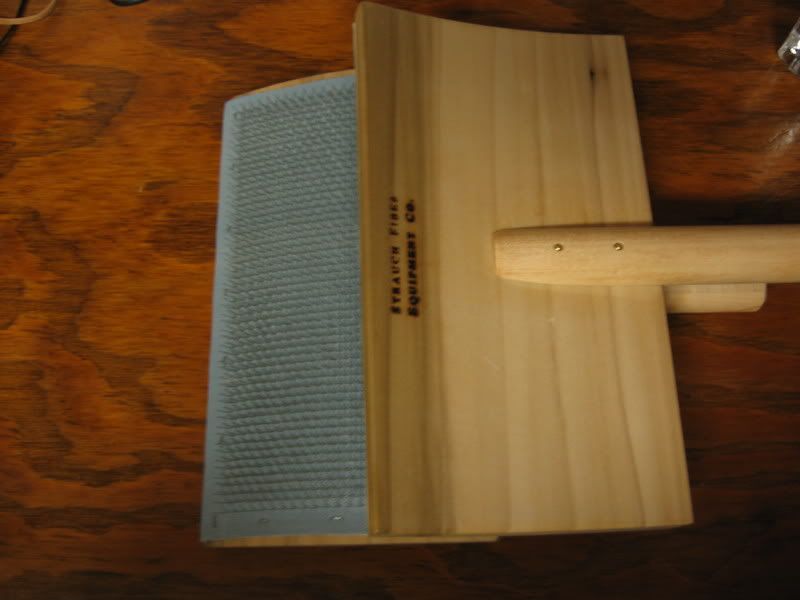 Mohair locks to card on said hand-cards: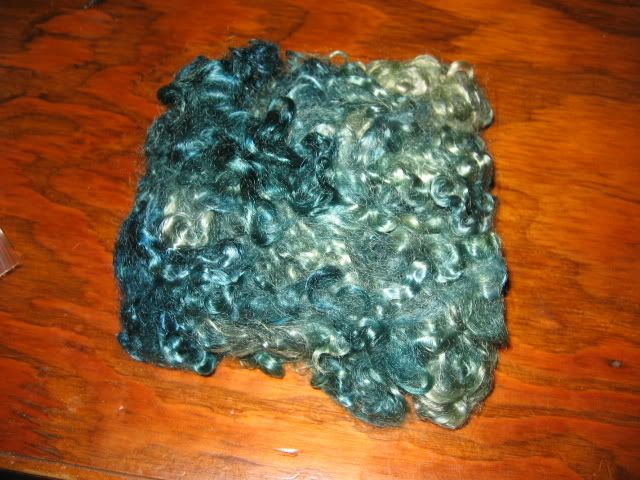 For spinning:
50/50 Merino/Wool blend: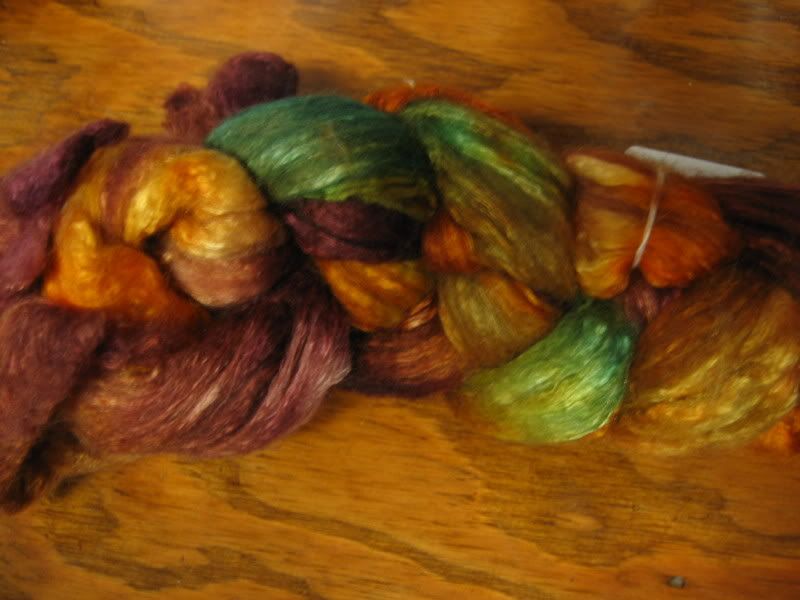 100% Merino: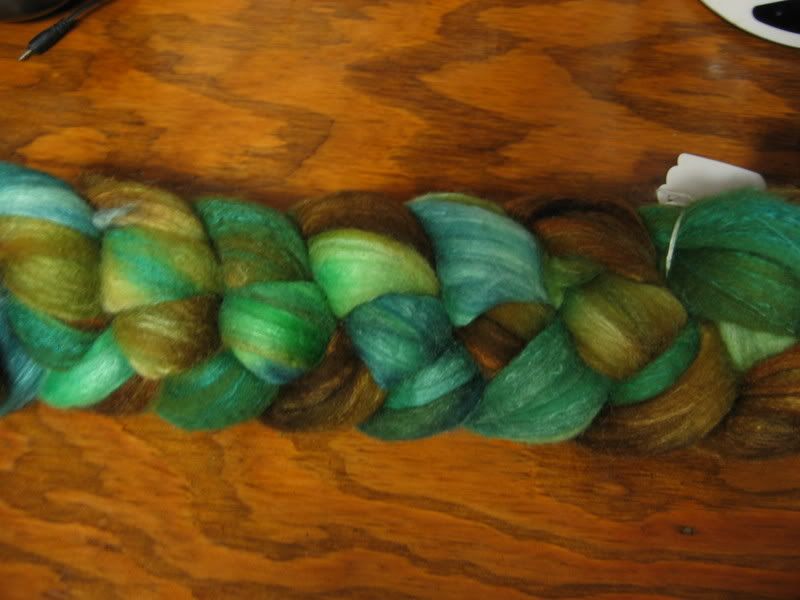 For knitting:
Mohair/merino/silk boucle:



And then I organized a little.

Before: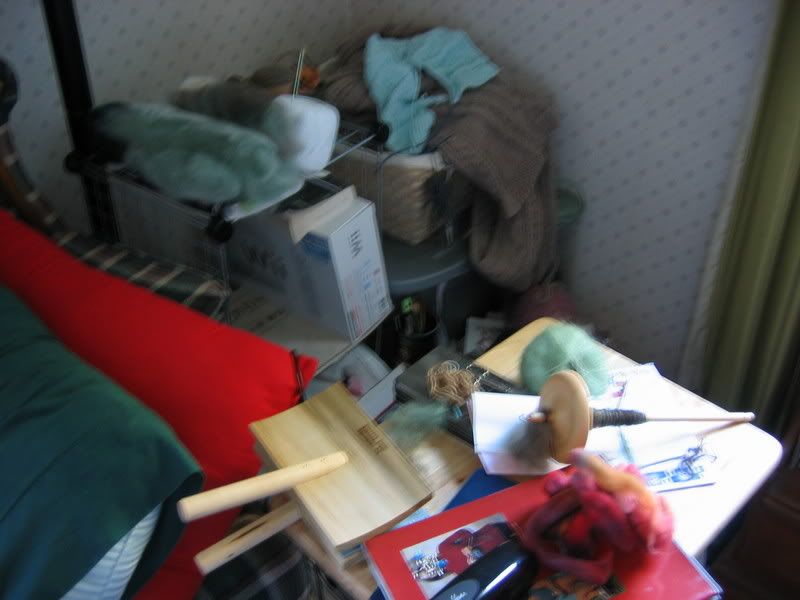 Barely room for the cat in all this fiber madness: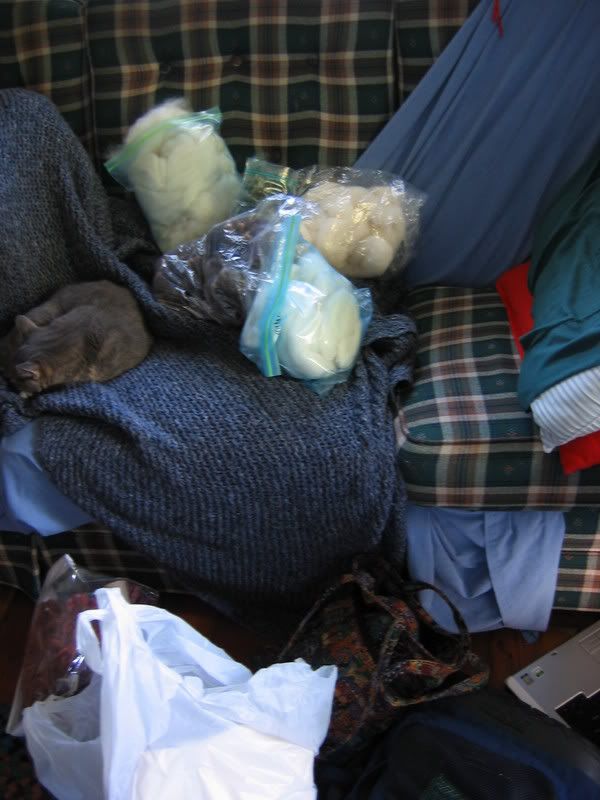 After (a little trip to Target for Storage Solutions):
The spinning corner (does not appear in above photos):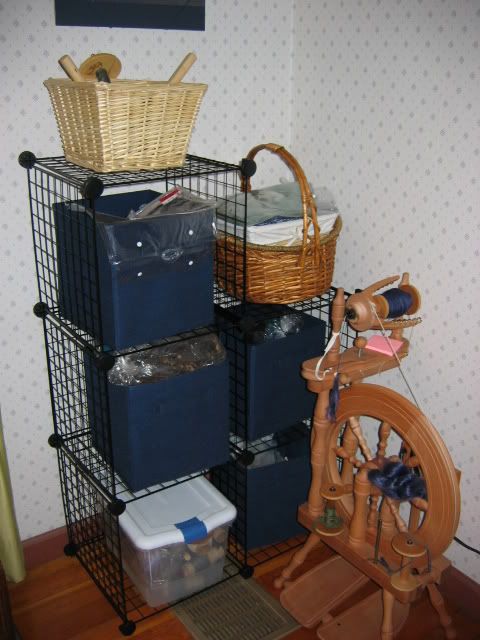 The knitting corner: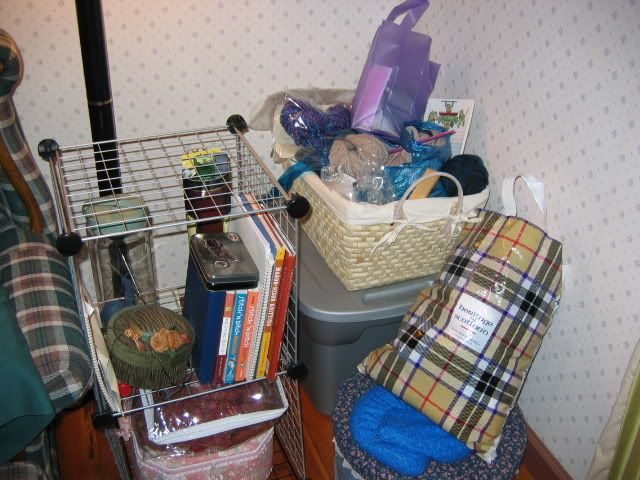 And what my cat thinks that this is all for:



Of course, none of my grading is done. And I haven't read any books since Friday. And I've not kept up with internets properly. But my yarns, there be order (for now). I also declared war on some unfinished objects, too--I ripped and wound up a poorly-crocheted scarf, ripped 1/3 of a to-be-felted bag, and segregated the good stuff from the gross acrylic.

Good day. And no one who came along ran screaming from me.